I'm sure I'm not the first person to figure this out, but its always been a huge challenge that you aren't able to use Instagram as a desktop client. It really doesn't bother me personally, but for social media managers that have to deal with 5, 10 or even more different accounts, it can get a bit cumbersome to have to log in and out of the mobile device all the time.
So the workaround is this: Install a (stable) version of Android using Virtual Box, and run Instagram from inside a container.
To start, you'll have to get Android running on your Windows PC via Virtualbox.  Luckily I've already covered that in a previous how-to, so I had it installed on my PC already.
Next you'll want to download the Instagram APK file. Do this at your own risk. I used this site. Most likely the official APK won't work being that this technically isn't supposed to work.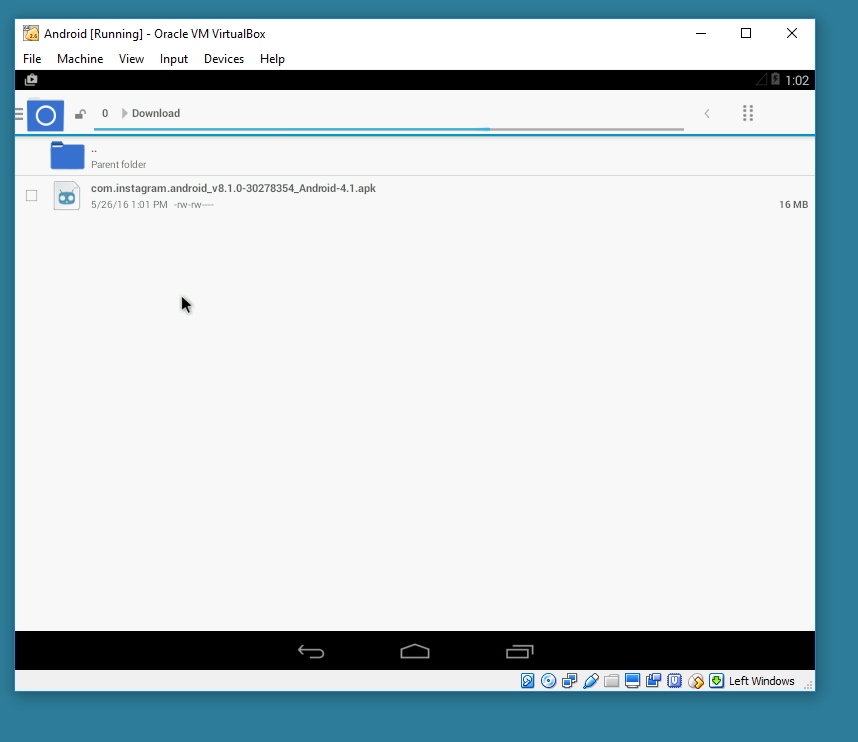 If it gives you issues, just make sure you have "unknown sources" selected.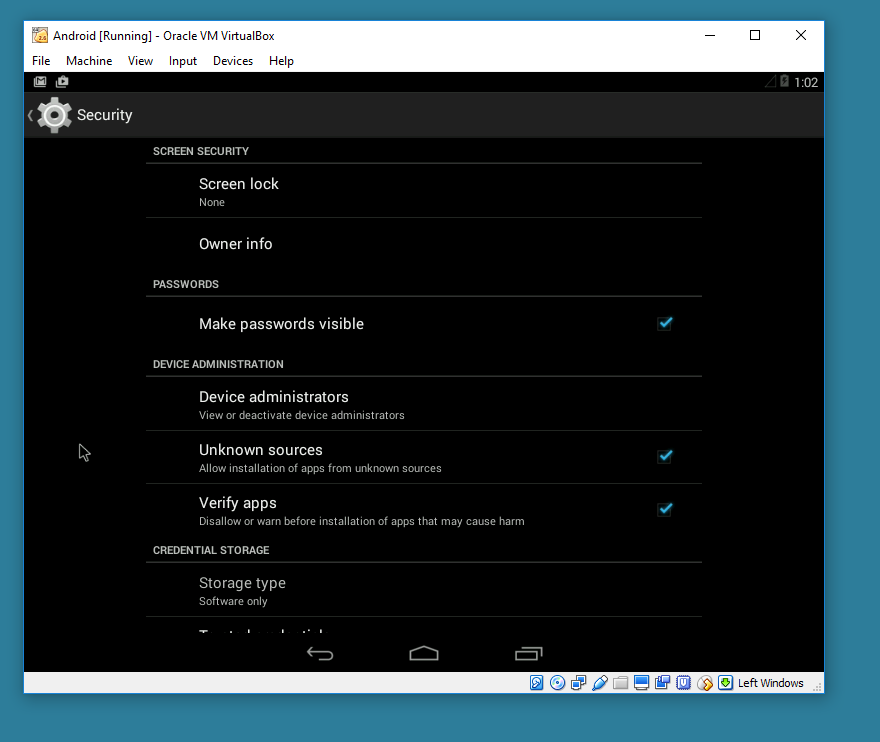 Once it is done, you'll be able to see Instagram installed on your Android client.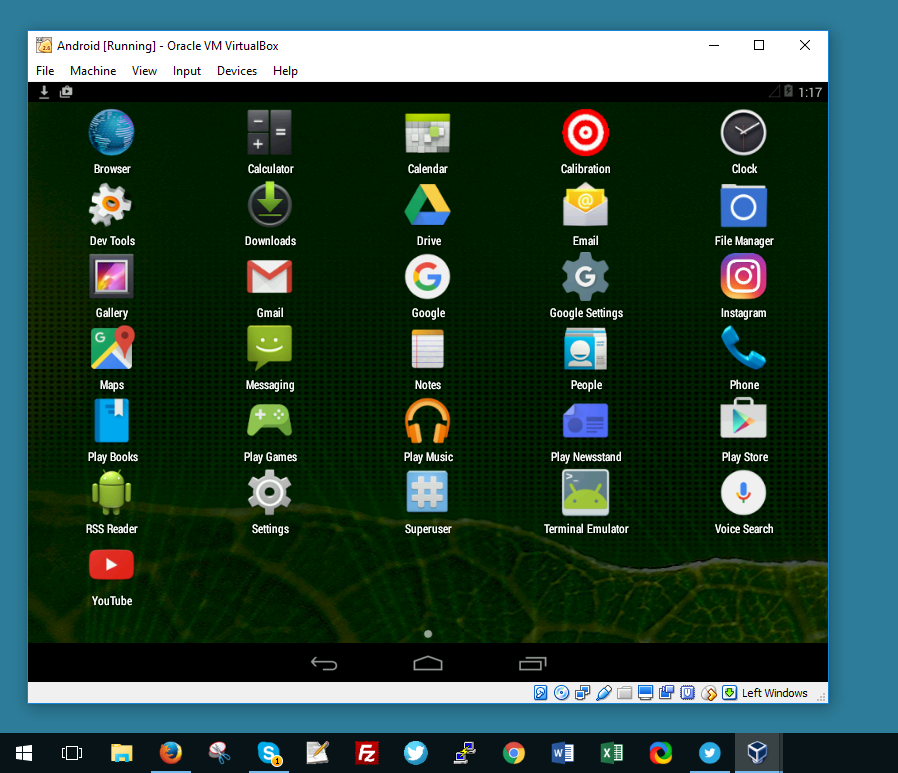 Pop it open and make sure you give it permissions. You might need to put your thinking cap on, and give it permissions. Make sure you have Virtual Box setup properly. It is a bit buggy, but it is possible.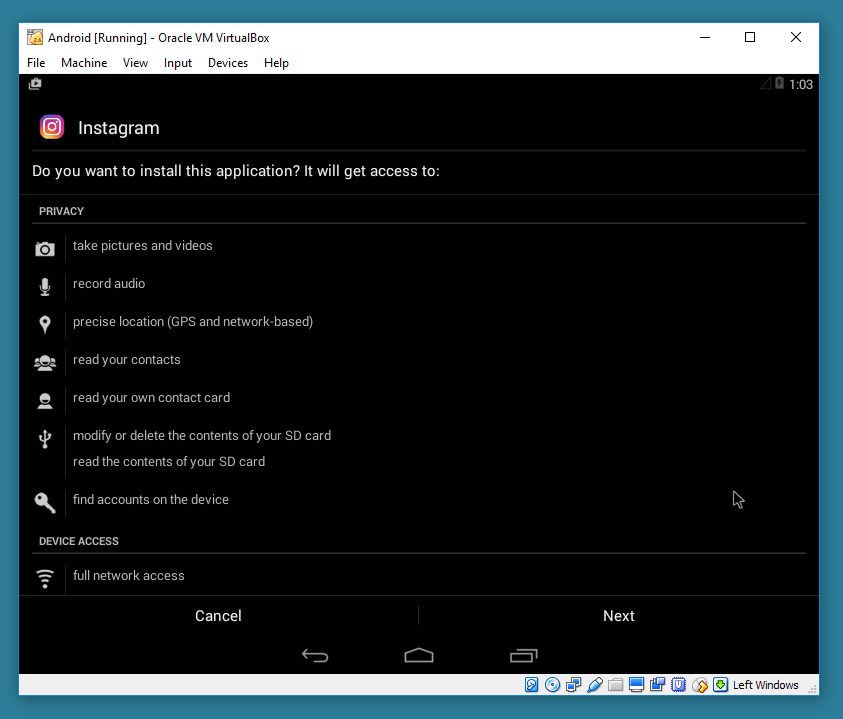 If all goes well, you'll be able to see your posts and use Instagram normally.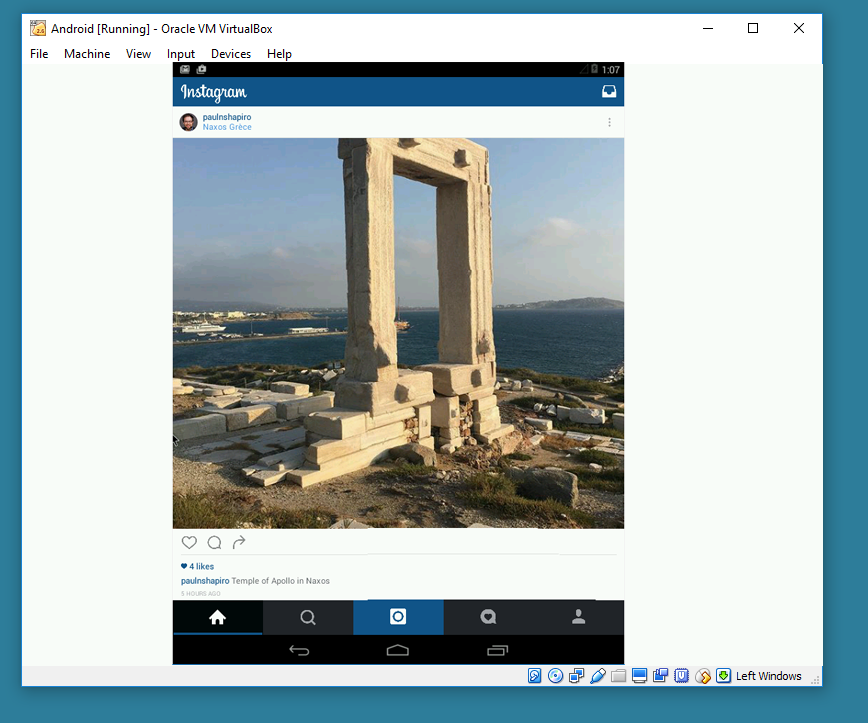 Now, in order to use Instagram you'll need to add some pictures to your Android instance. You can do this a few ways:
native drag and drop
email them to yourself
mount a drive in Virtual Box
Dropbox / Google Drive etc
For the purpose of this example, I just emailed myself a copy of a picture I took.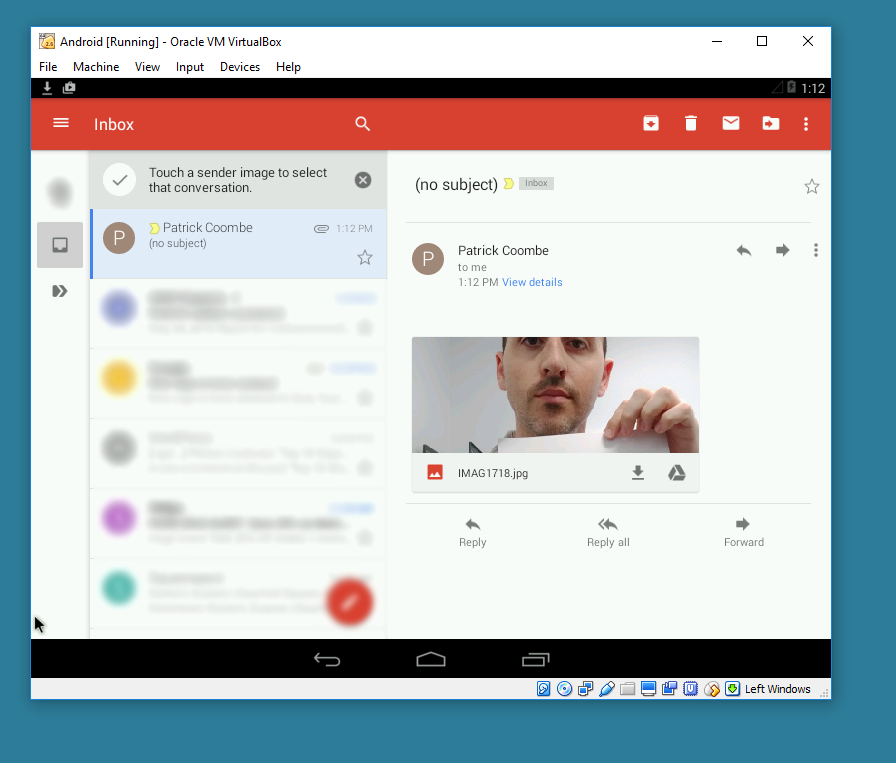 If all goes well, you'll be able to add a photo from inside your Windows / Android PC.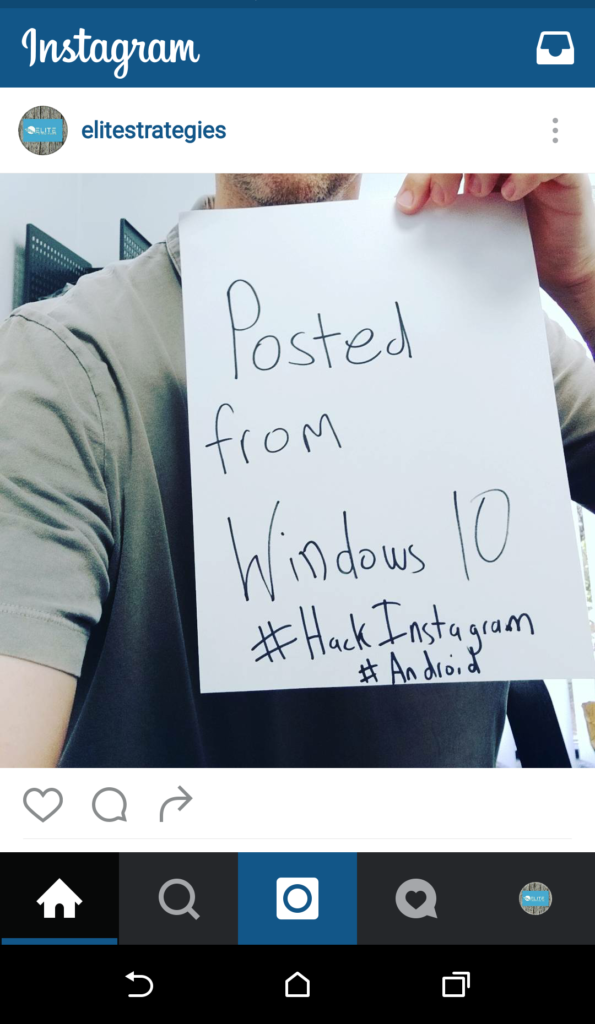 Again, this whole process was really buggy, and there are a lot of quirks to work out. BUT if you do manage to get this up and running, you can quite possibly setup a PC with dozens of instances running multiple Instagram accounts from your desktop PC. I'm not saying spam the hell out of Instagram, but if you are in a position where you need to post from Instagram from your desktop PC, this may be a viable option.