In December of 18, Microsoft announced their plans to "adopt the Chromium open source project in the development of Microsoft Edge on the desktop" I just about lost my mind. Ok, I was mildly excited and a bit confused. Microsoft has had a long standing record in the desktop world of creating and maintaining "closed source" software and to adopt the engine of their enemy felt a bit weird.
Last week I had a chance to test this new browser for myself, and I have to admit it felt good. In a nutshell, it felt 90% like using Chrome / Brave / Chromium with a few important tweaks.
As an SEO, I'm intrigued. It is important to understand how people use the web, just as much as how Google crawls your website. With Microsoft still having a large % of the market share, it wouldn't surprise me to see Microsoft's new Chromium based browser take the trophy for #1 browser. So here are my notes.
First Impressions
When you first crack it open, it looks like Chrome sans a few features. The sign-in button is different and a few other cosmetic tweaks. It felt good knowing you don't have to re-learn a new user interface which will make it easy for Chrome users to cross over to.
The bookmarks toolbar carried over (not shown), the shortcut keys I tried were exactly the same, and overall felt similar-ish to Chrome.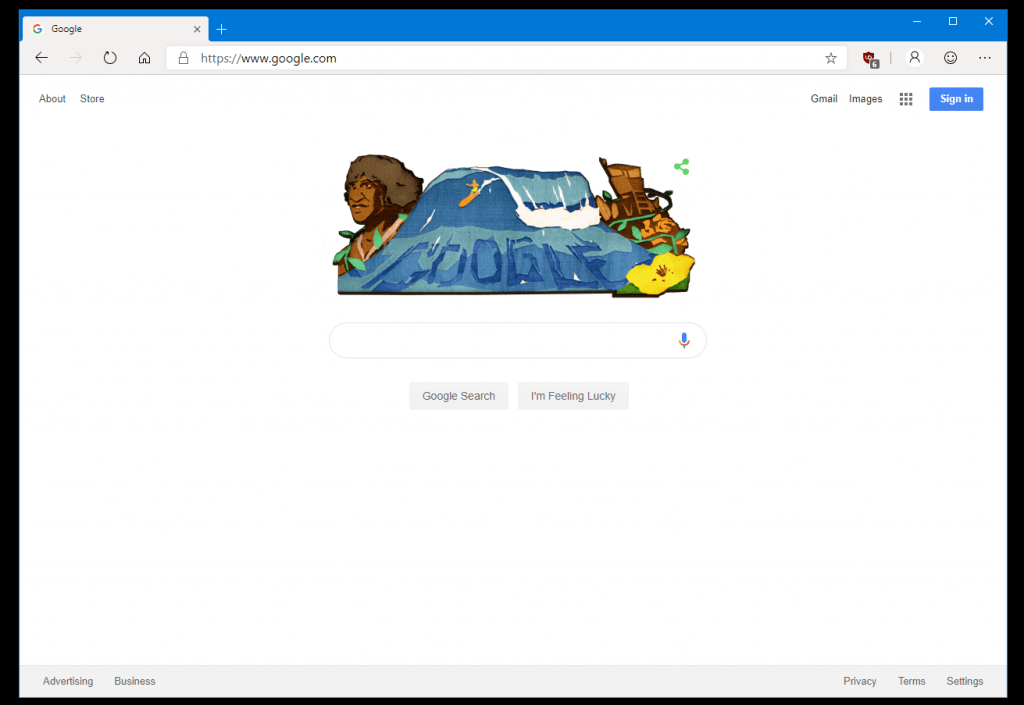 Default Search
Default search is Bing, as you may have guessed. Easily changed in settings (which we'll review in a minute).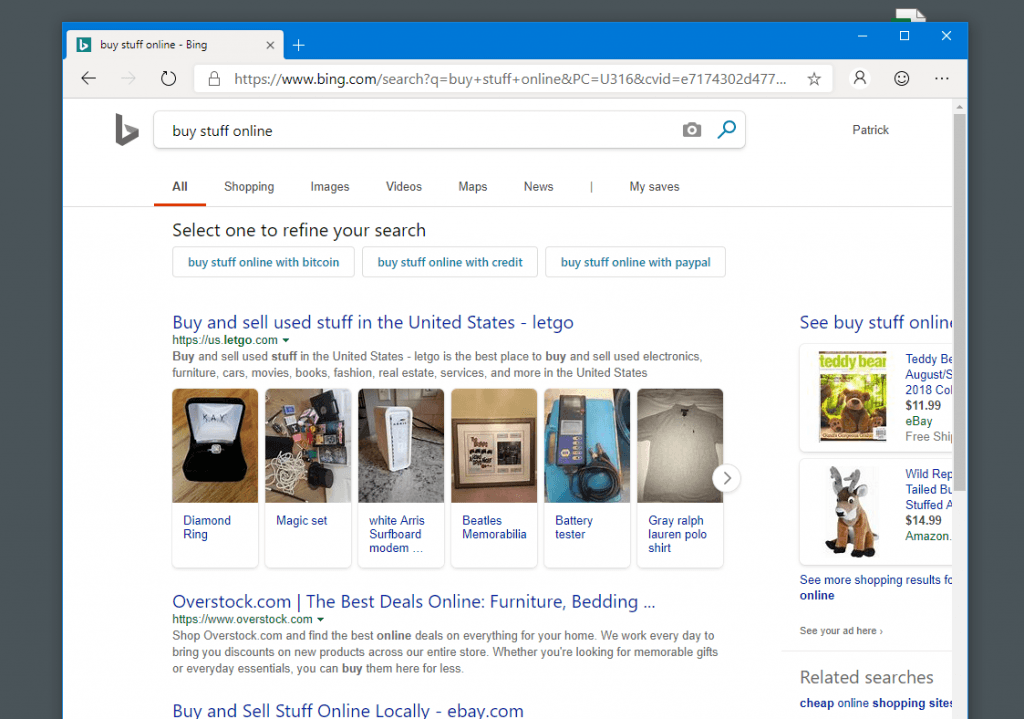 It took a few moments to find where to change the default search, but found in settings using the "search" function.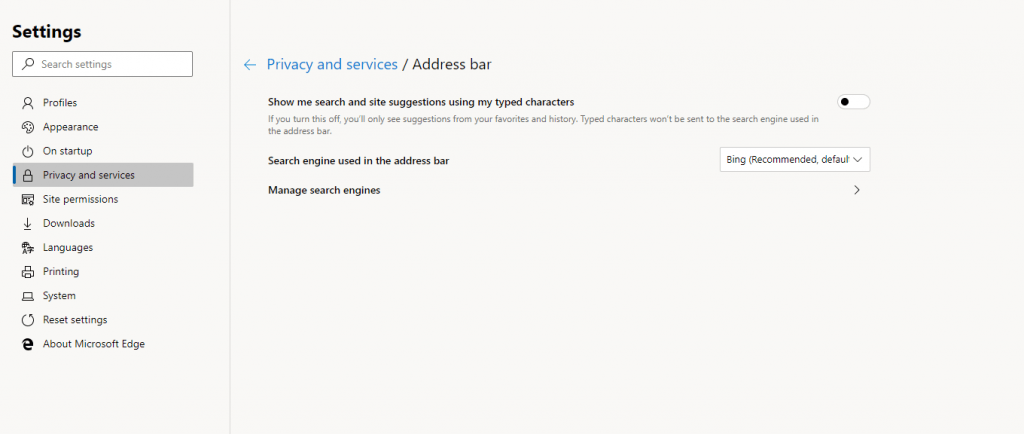 It is easy to add and remove search engines just like other Chromium based browsers.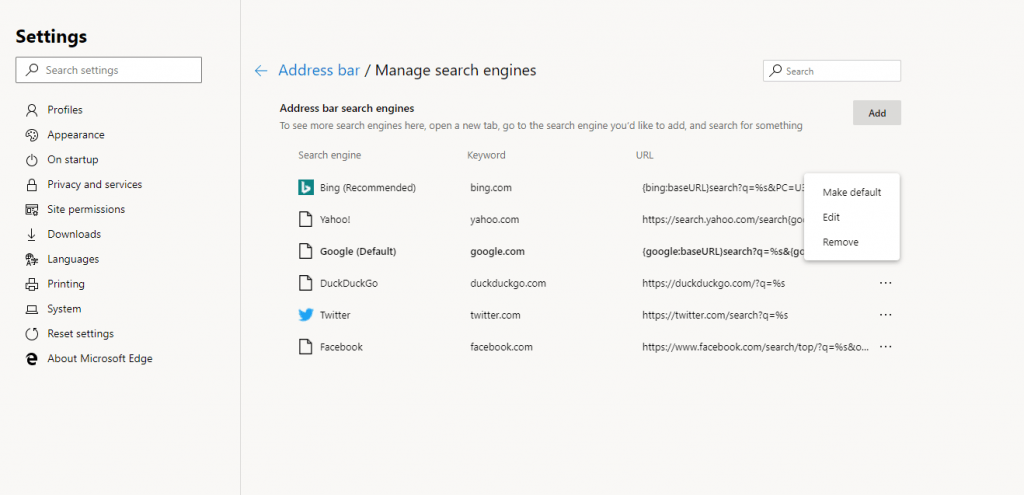 The browser task manager is pretty much an exact copy of Chrome, nothing to see here.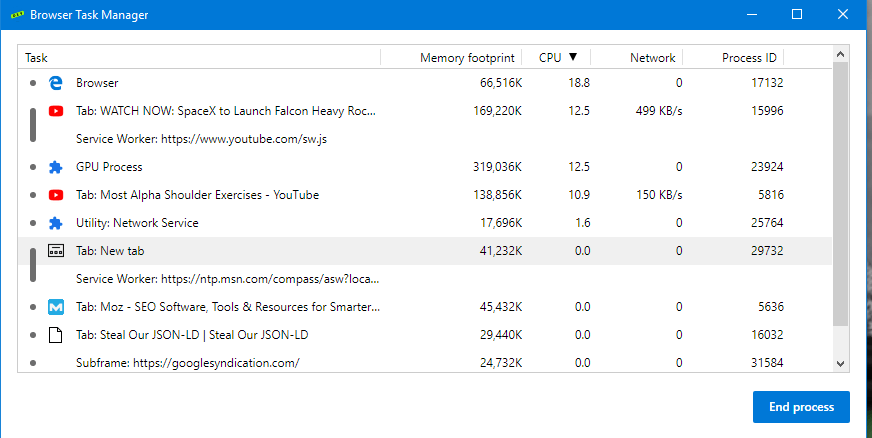 Extensions
Here is where things get tricky. Upon navigating to the "extensions store" for the first time, I saw a lot of familiar faces. A lot missing. Another blogger noted that extensions like "YouTube downloaders" will be available since it won't (maybe) violate Chrome's TOS anymore.
Now would be the time for browser extension developers to get in before things get even more saturated.
You can easily enable "developer mode" and install your own extensions as well. I didn't try to install any extensions from private repositories as of yet.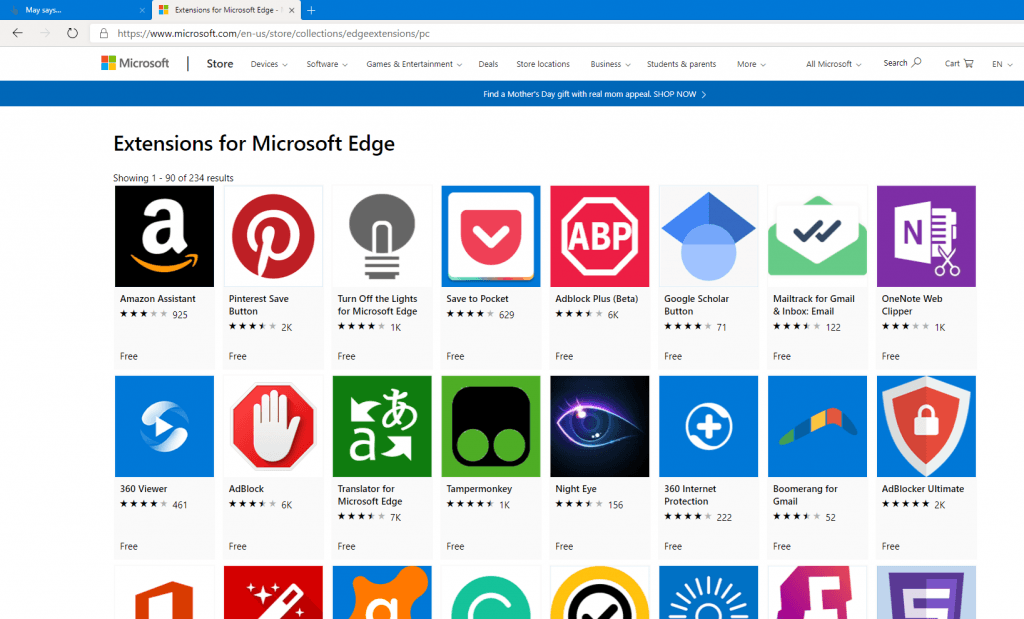 I found uBlock origin right away, which was comforting. It seems to perform about the same as on Chrome.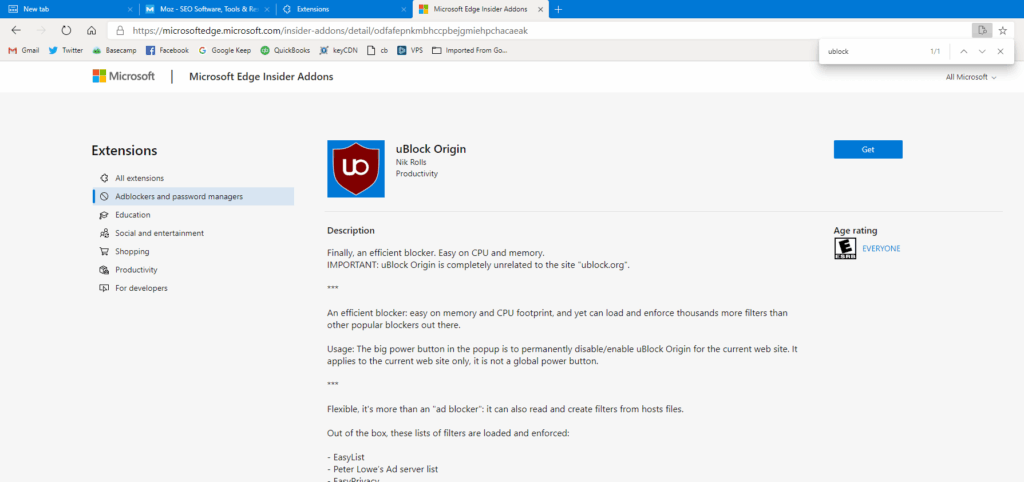 History
History was more or less the same. I didn't see "tabs from other devices," but that may just because I didn't use this browser on multiple devices as of yet.  I really appreciated the left side navigation as well.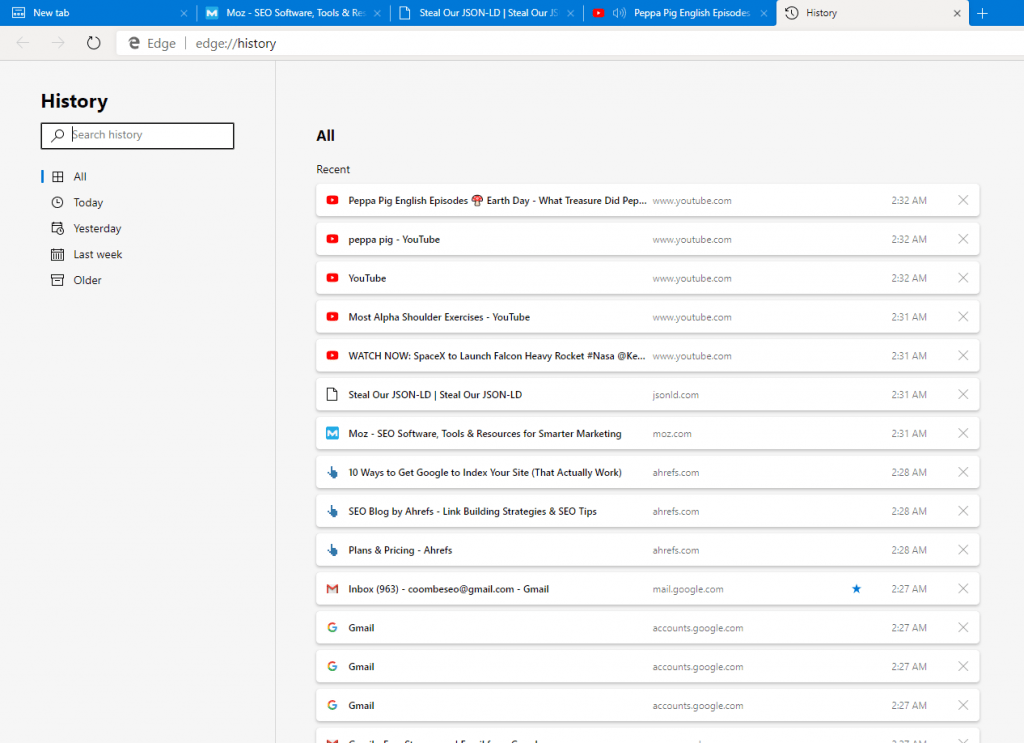 Incognito = InPrivate
Private browsing felt the same. It had a dark mode and had more or less the same "rules" as Chrome based browsers.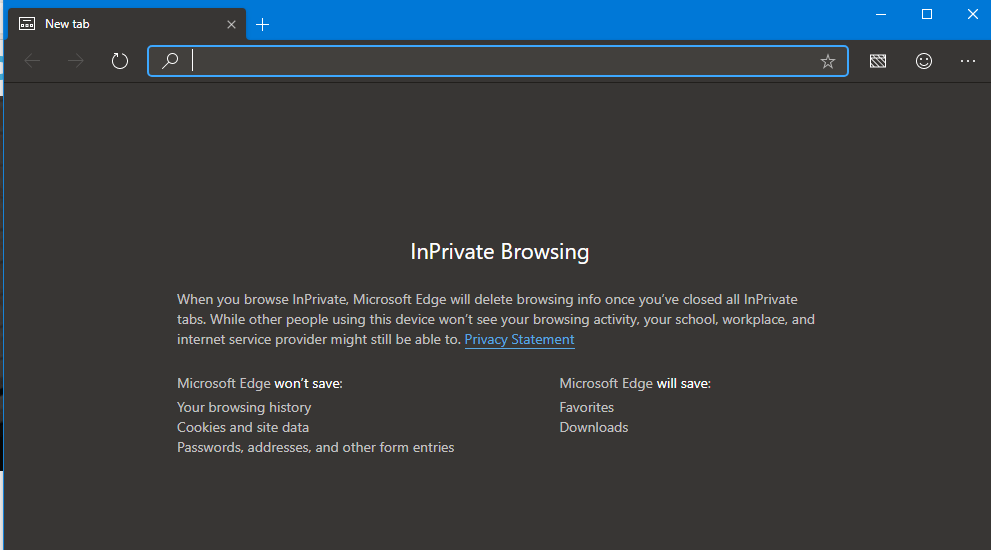 Inspect Element
The inspect element tool was also more or less the same. It uses dark mode by default, which is the trend we are seeing mostly these days.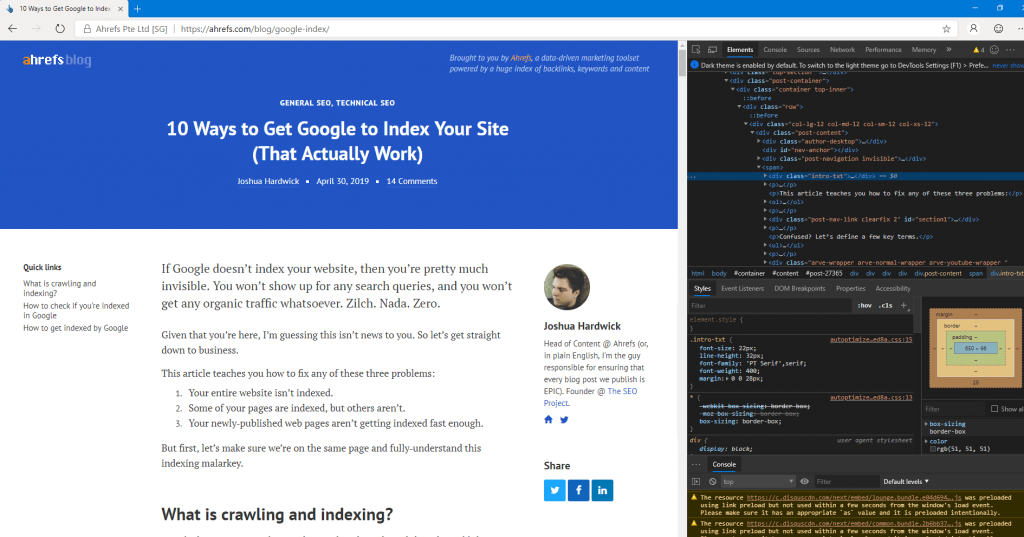 Mute Tab (vs Mute Site)
One cool feature I noticed was "mute tab" instead of "mute site." I really found this feature useful since sometimes you only want to mute 1 particular tab, not an entire website.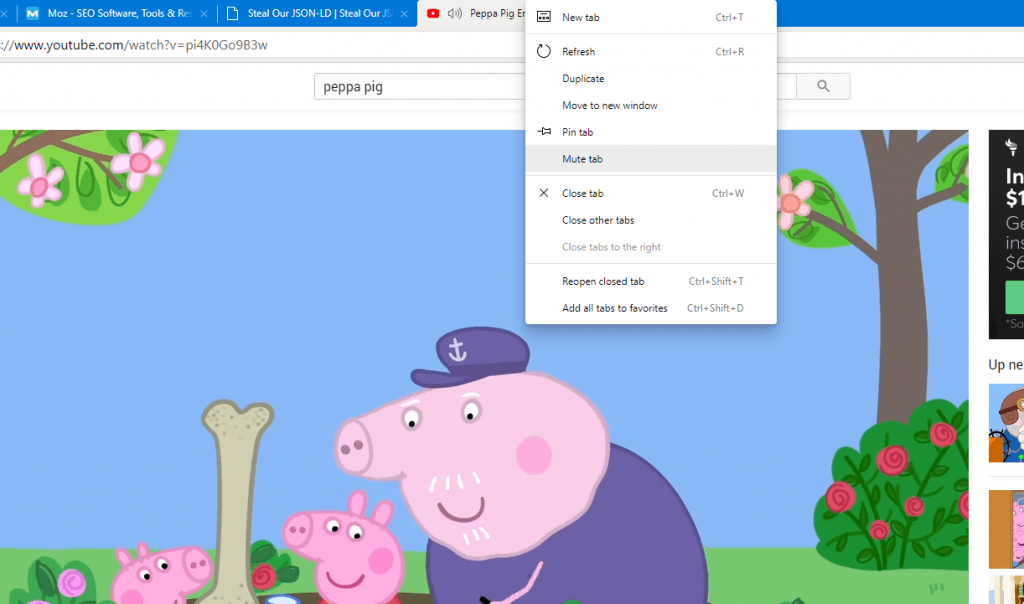 Pin to Desktop
Right click on any website and you can "pin to desktop." Hardcore Windows users will love this, being able to make a shortcut with ease.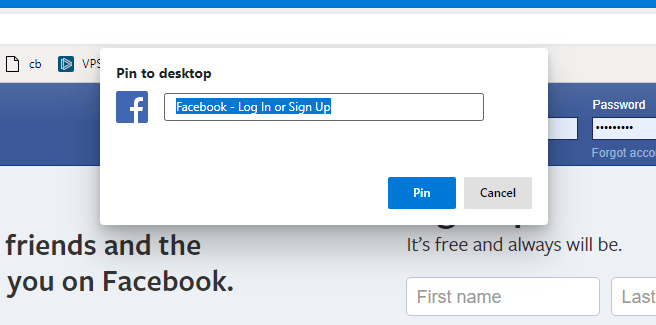 Windows pulls the favicon to use as desktop icon.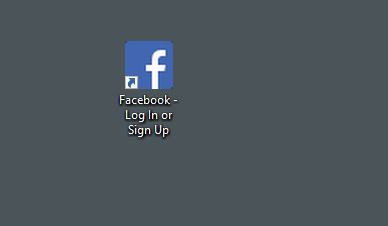 Signing In
Here is where things really get tricky. When you sign in, you sign in to a Microsoft account. I used my Skype account without issue. If you ask me, I'd rather Microsoft house my data than Google, they already have enough.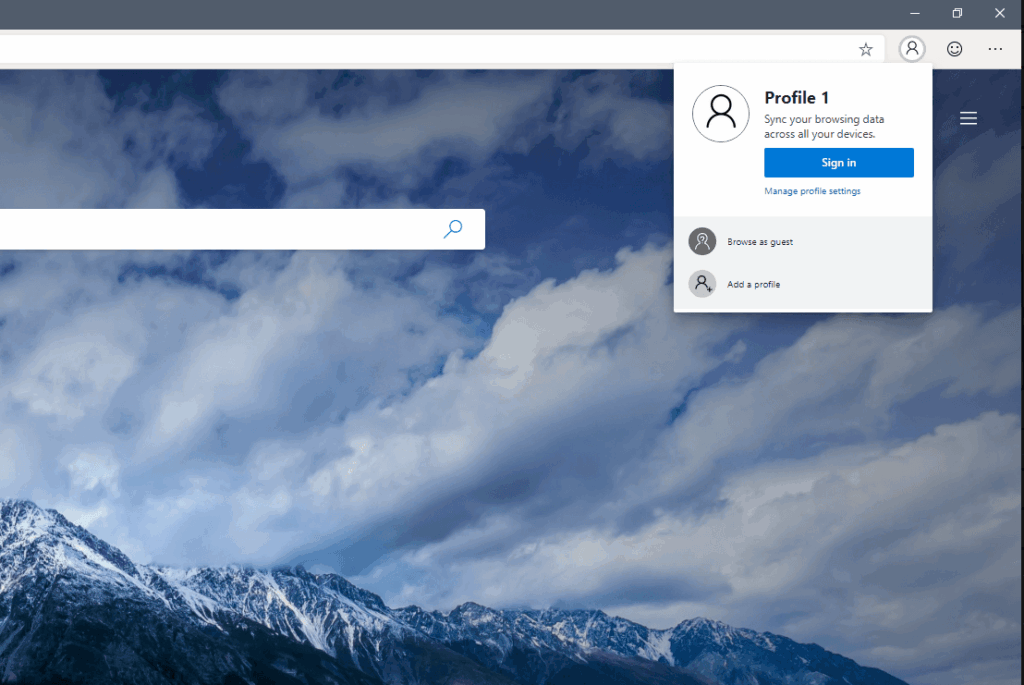 Right Click Menu
The right click menu is very well designed. I like the icons. It has a few subtle tweaks such as "refresh" vs "reload." It has some major additions as well such as "cast media to device" and "read aloud" which I think many people will enjoy.
The "read aloud" feature I think will be useful to all people and really think people will start to use it. Highlight any text for it to read a paragraph out loud, right-click again and it will open up more controls.
The "cast" feature will look for devices on your network and bring up a dialogue to connect.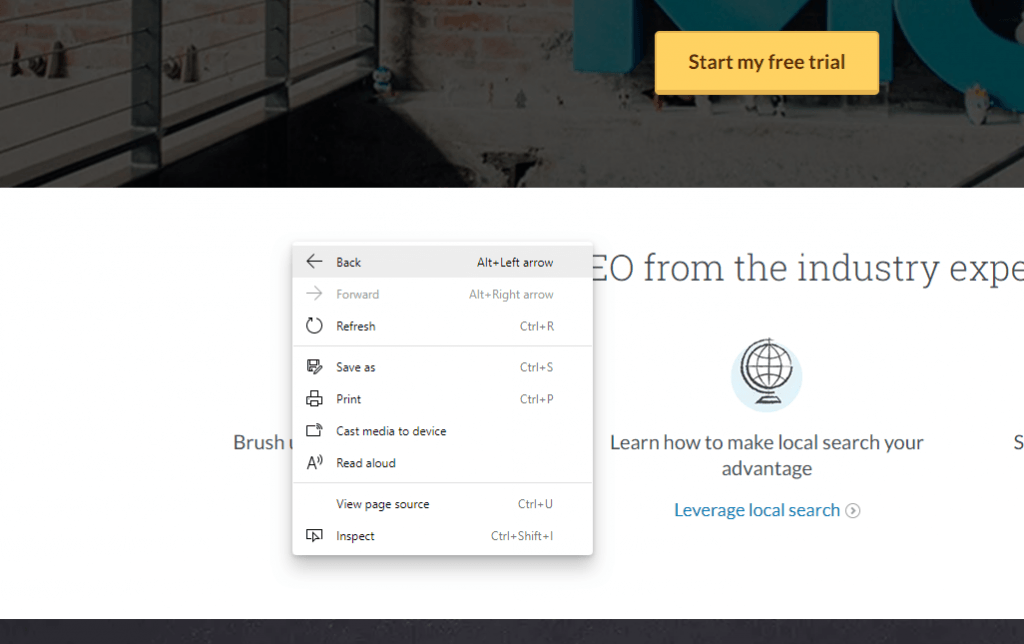 Cookies and Passwords
When I first ran Microsoft Edge Dev, all my passwords and cookies were brought over from Chrome. Not surprising as they use the same libraries and data directories.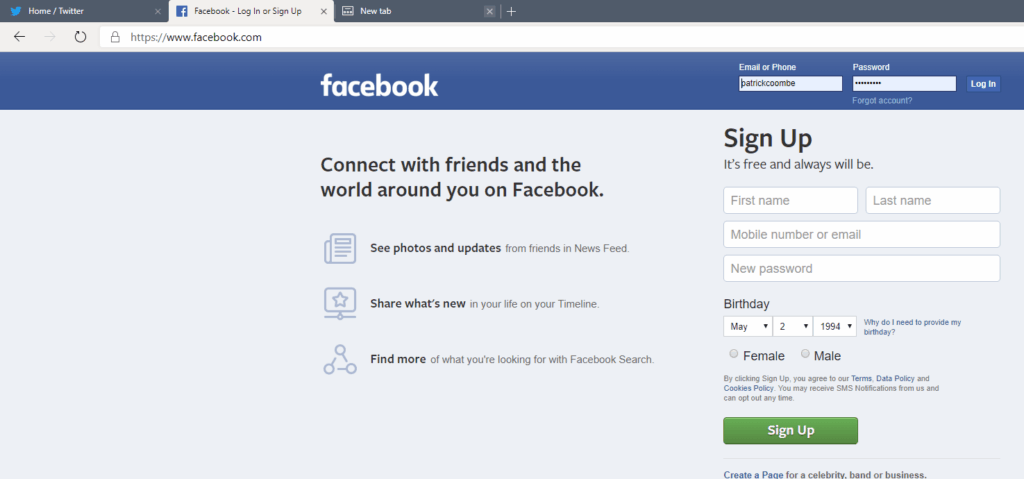 Settings
The entire settings menu was redesigned for this new experience. I personally felt that things were difficult to find. I thought it was weird that the "search" feature was nested under "privacy," maybe I'll leave some feedback. I could go on a lot more about this but you should really check it out for yourself. It is different.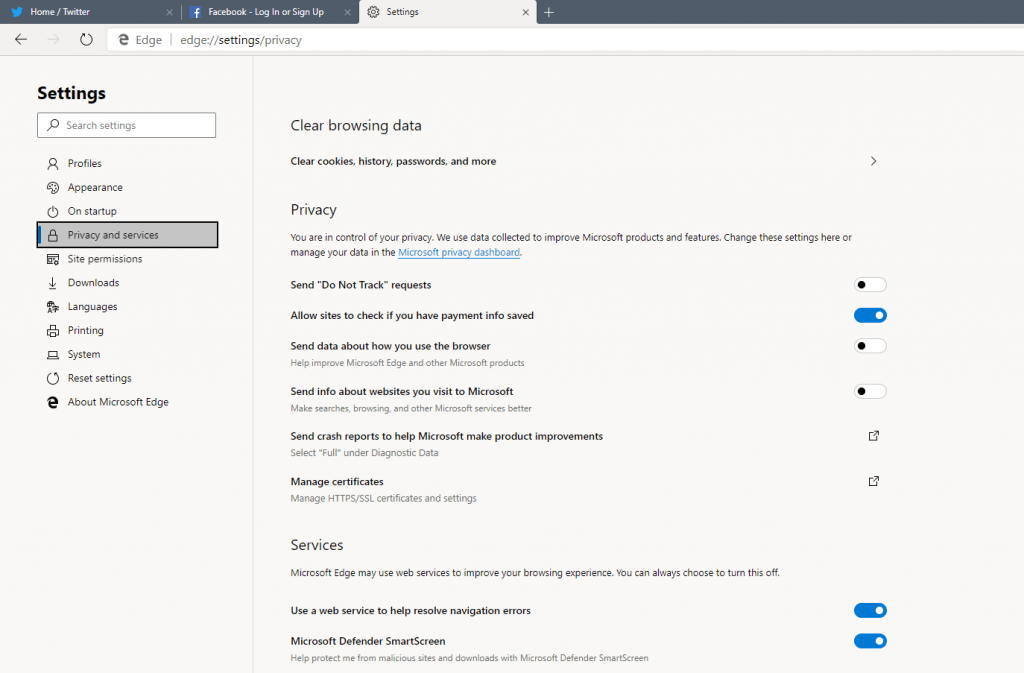 Final Thoughts
If I had to use this, I would. Will I switch? Personally, no. I've been using Brave browser for a while and really enjoy the privacy features, having "built in Tor" protocol and knowing Google isn't tracking me (as much) as it would. I think it is a really nice browser and you can tell they put a lot of work into this. I could even see Chrome forking over some of the features MS baked into this.
This was a smart move by Microsoft. They want people to use their browser! This just might work. Only way I see this backfiring is if they force some sort of crazy advertising or features that people don't want. I could really see mass adoption over the next few years. Maybe not from the "enthusiast" crowd, but among normal users.  Watch out Chrome!
If you are interested in downloading the beta of Microsoft Edge, you can do so here.