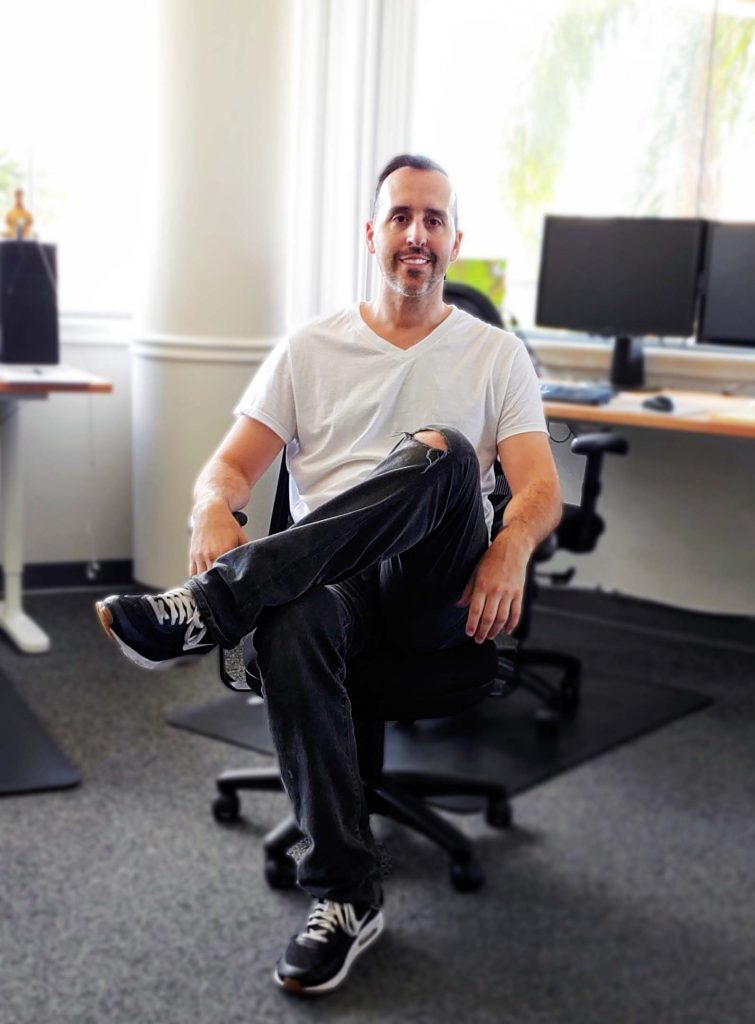 I'm an internet marketer by profession, and have been self-employed as an SEO since 2009. Past accomplishments include US Navy veteran of the USS Boxer also studied Computer Science at McCann School of Business in Pottsville, PA.
I was lucky enough to grow up in a house where computers were always available, thanks to my Dad who had access to them through the education system. I started off with a TRS-80 computer, learning DOS and upgrading to 286,386,486 PC's and growing up with different Windows operating systems. I started getting involved with early dial-up bulletin board systems and ISP's such as AOL and regional ISP's. From there, I taught myself Linux by creating a LAN in my house, compiling a kernel, starting a web / FTP / mail server and breaking and fixing everything I could.
Fast forward to 2009 when I moved to Florida. I was employed at various jobs, all the while doing IT and web consulting. I mainly did jobs such as:
cat5 runs (call centers)
VOIP installation (call centers)
file server setup (rehabs)
backup integrations (doctors offices)
website design and development (small to medium businesses)
SEO and Adwords setup (small to medium businesses)
After that I picked back up on web development and started getting into affiliate marketing and search engine optimization, which spawned the creation of our agency Elite Strategies LLC. Elite Strategies is where I focus the majority of my time. There is no better feeling than designing and optimizing a website and having a customer
Work and Businesses
In 2009 I founded an SEO company called Elite Strategies. Within a year we had a solid client base, great staff, and was generating our own leads. I manage the day to day operations of our company including all technical aspects. Our company is now headquartered in Boca Raton and we have roughly 15 staff members in-house.
In 2017 I built an eCommerce store and ran it as an affiliate site.  I have a lot of other side-projects as well. Some new ones I'm focusing on in 2019 are Delray Biz, a business directory for Delray Beach. I maintain a comprehensive list of all Shark Tank contestants just for fun.
My Book: Learn On-Page SEO
In 2016 I published my first book titled "Learn SEO: An On-Page SEO Tutorial." It was a huge learning experience and definitely gave me a lot more respect for people in the publishing industry. I made so many mistakes and there was a lot I would have changed, but it came out really well. You can get the paperback or the Ebook version from Amazon, or browse the book live on the "learn SEO" portion of our agency website.
SEO Blogging
I blog because I love it. I blog about SEO and most of my rants are done right here. I also blog on our company SEO blog. I maintain a very popular SEO blog at our company as well. I've guest posted on many different sites including:
I've also been featured in or have been quoted by dozens of online publications including:
I write about things that truly interest me, and things that I think matter. I try not to write about things that have already been written about.
Personal

I have an awesome wife who I met here in Florida and we have a beautiful son who is now 7 years old, a 2 year old girl, and a brand new baby boy born in December 2018. My wife and kids are truly my best friends, and who I spend most of my time with. My wife Jacquie joined our company after she left her job as a marketing director to come join the family business. She comes from a marketing background and has represented some very large brands in NYC, LA and Miami.
My hobbies include hanging out with my wife and kids, crypto mining, building computers, mountain biking, food, electronics, photography, nutrition and design.
I'm just a normal guy that gets to do what he loves for a living.  I really couldn't ask for more.
If you are interested in contacting me, please do so!