I've been working on getting my home office juuuuuuust right for the last month, about 10 minutes ago I think I finally finished.
The best part about all of this is the huge amount of desktop space I have. It is about 7 feet wide and 3 feet deep. (2) 27″ monitors sit a top of it with very little clutter.
I built the desk about a year ago (before I used my personal blog) from fence posts and some wood purchased from Home Depot. It has remained extremely sturdy and reliable ever since. Definitely something I think will last for 10+ years.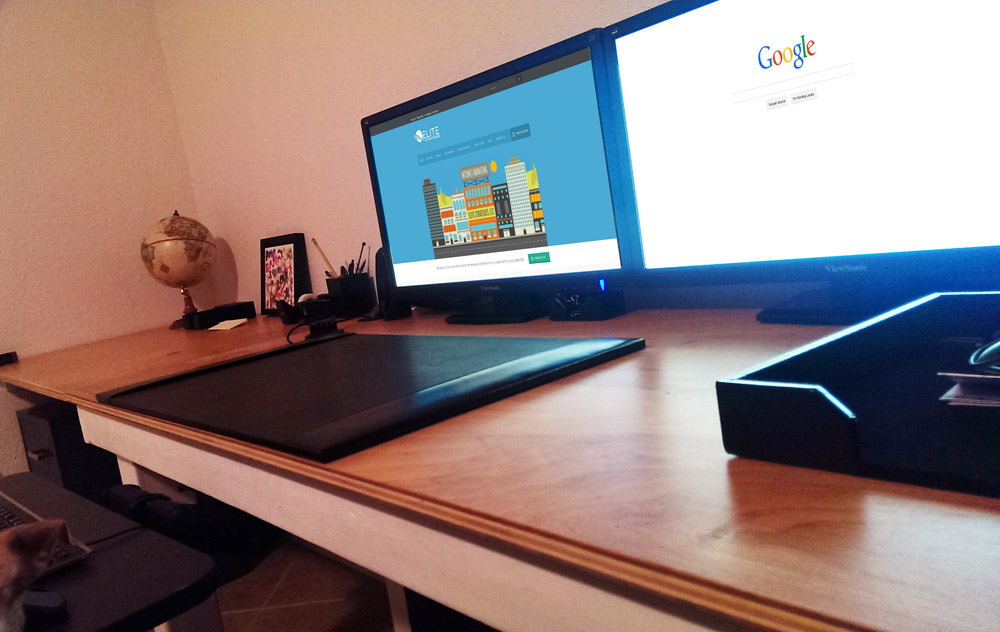 I got one of these on-desk cable management gadgets, which is proving to be handy. In the upper left corner I drilled a 3″ round hole and bought a round piece of plastic for more cable management. All the monitor wires are bundled into a 2″ piece of plastic electrical tubing.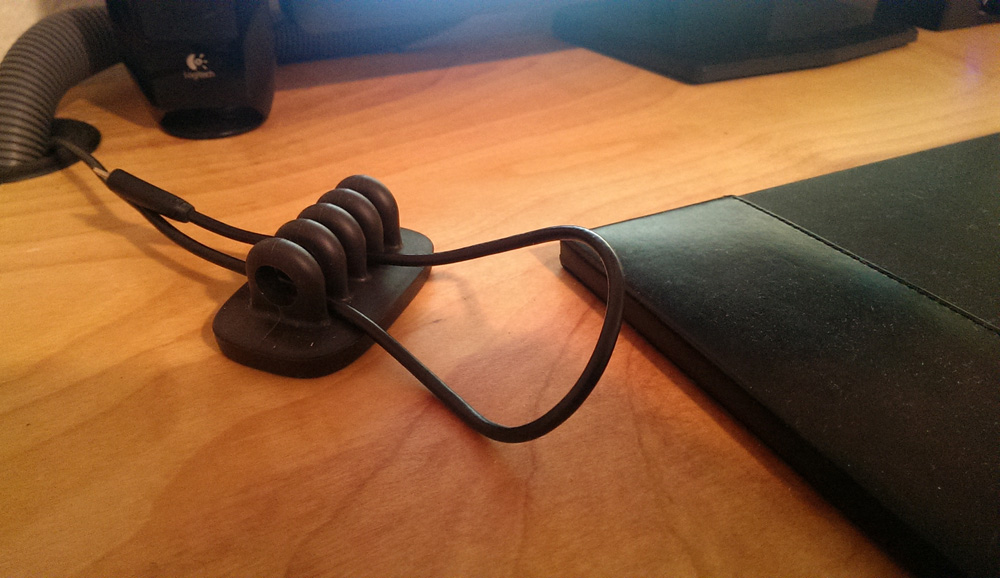 What I enjoy most about my desk is the keyboard arm. It moves up and down, rotates left to right, will angle up and down and when not in use slide all the way under the desk. It took about 2 hours to install and had to be bolted under my desk, but it is so worth it. It is made by Versa, I originally got it from Amazon.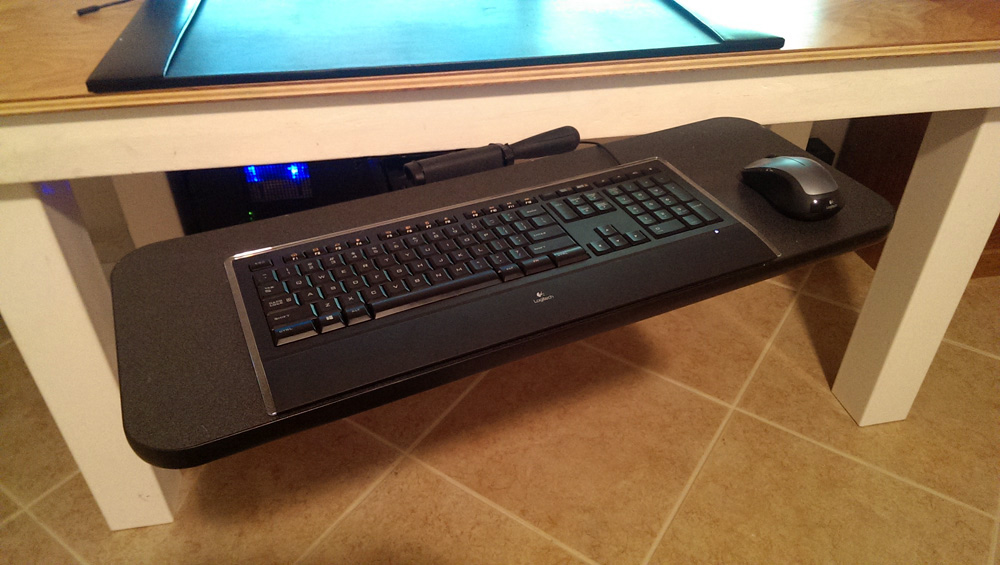 Under the hood, I use a number of different cable management tools to keep everything hidden. Here I used some tubing for my keyboard wire which allows it to slide back and forth without being seen. In the rear is about 50 zip ties and more tubing. You pretty much can't see any wires anywhere.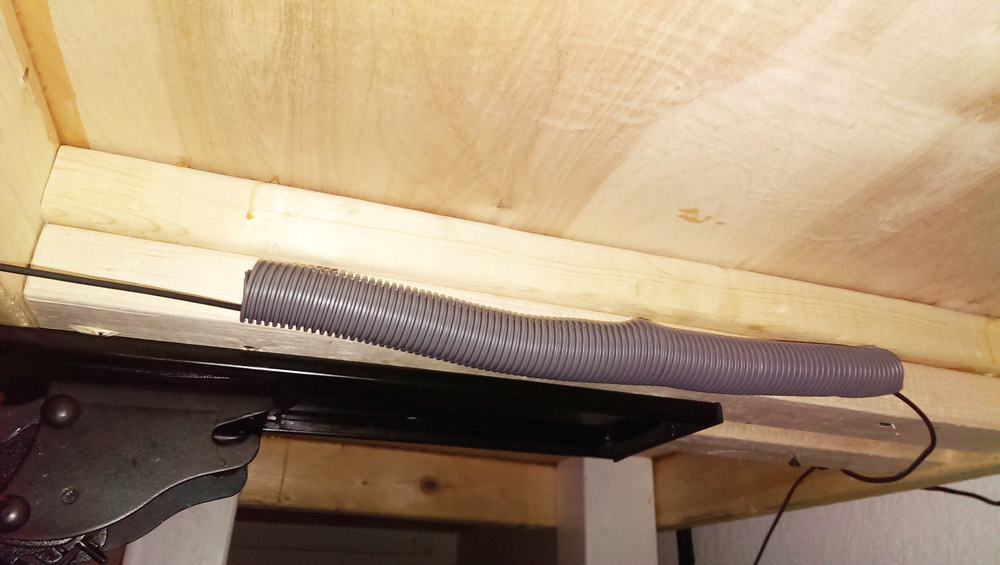 Since I'm over 6'2″ and am mostly legs, I need a ton of legroom which this desk accommodates for. Occasionally I get visitors.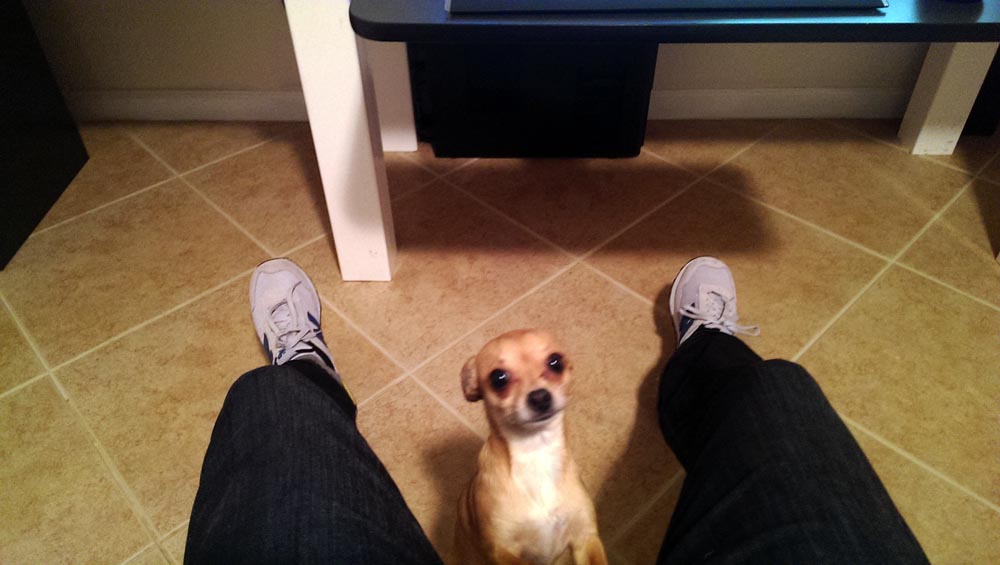 I put our old couch next to the desk in case I need to take a break / nap or need to ponder something. The industrial sheet metal "C" (for Coombe, my last name) I recently procured via secret channels.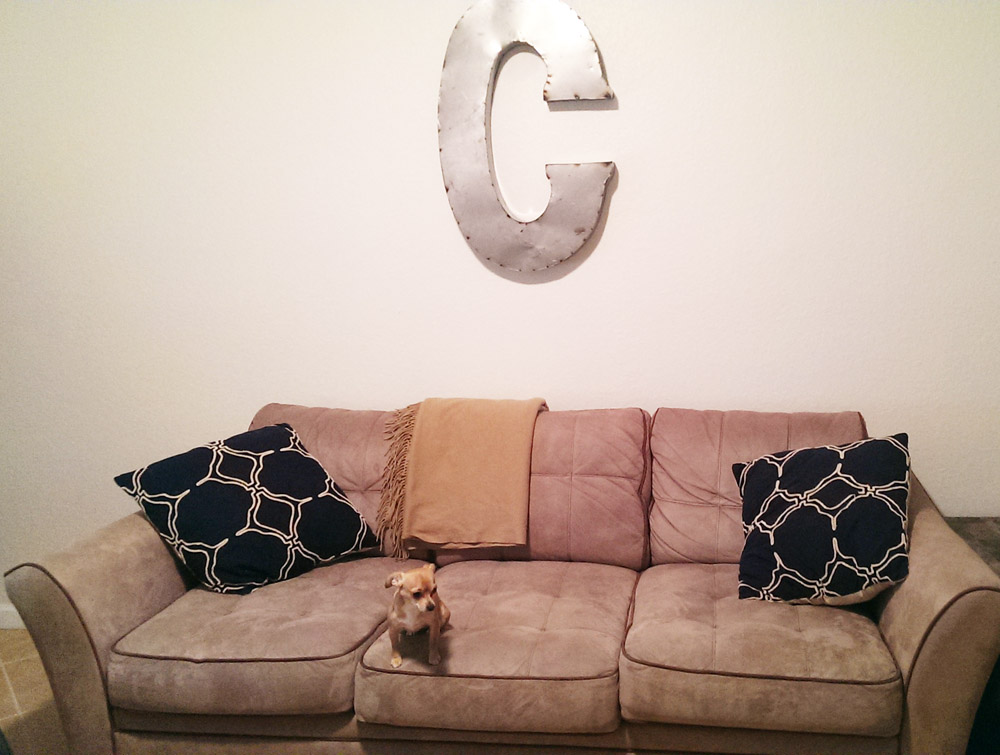 I put a little station over near my windows for tinkering and general use. I do a lot of electronic and photography projects so this will come in nice and handy. I have a second "kneeling chair" which I use from time to time to help strengthen the ole' back as I work.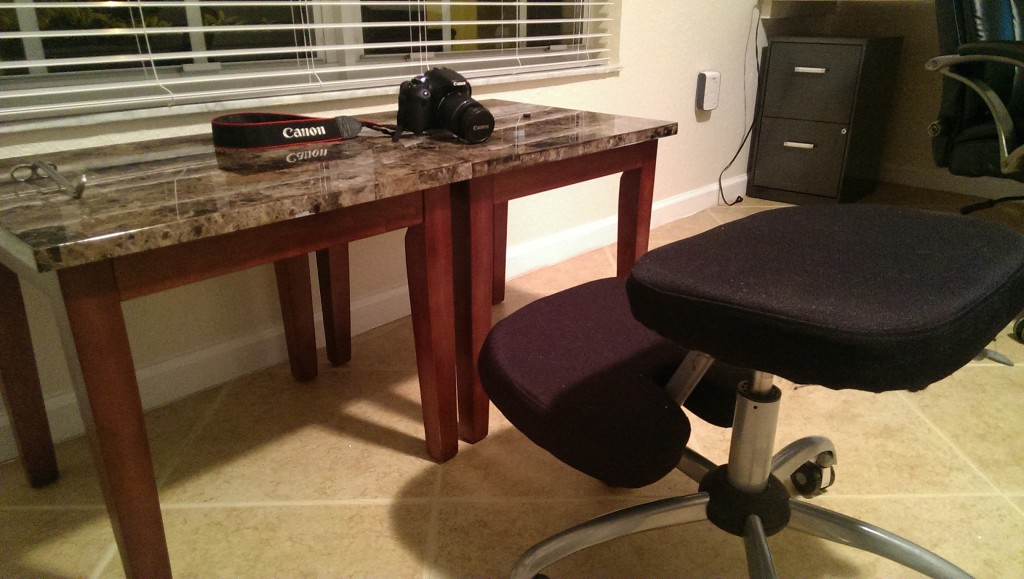 The kneeling chair doubles as a legrest.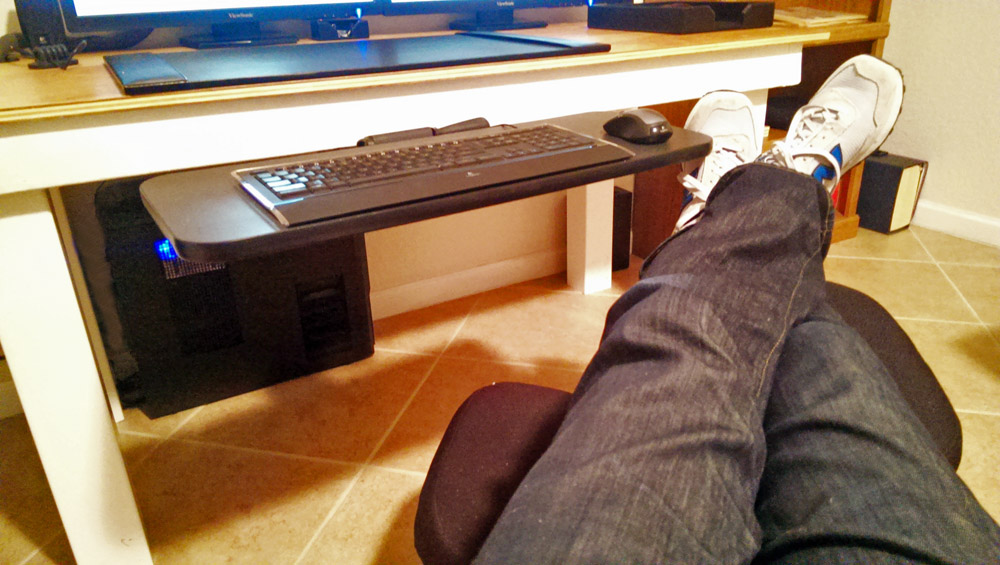 A view of the entire office. Still would like a nice piece of art over my desk, something that pops out a little. The colors are a tad bland, so I think that will help.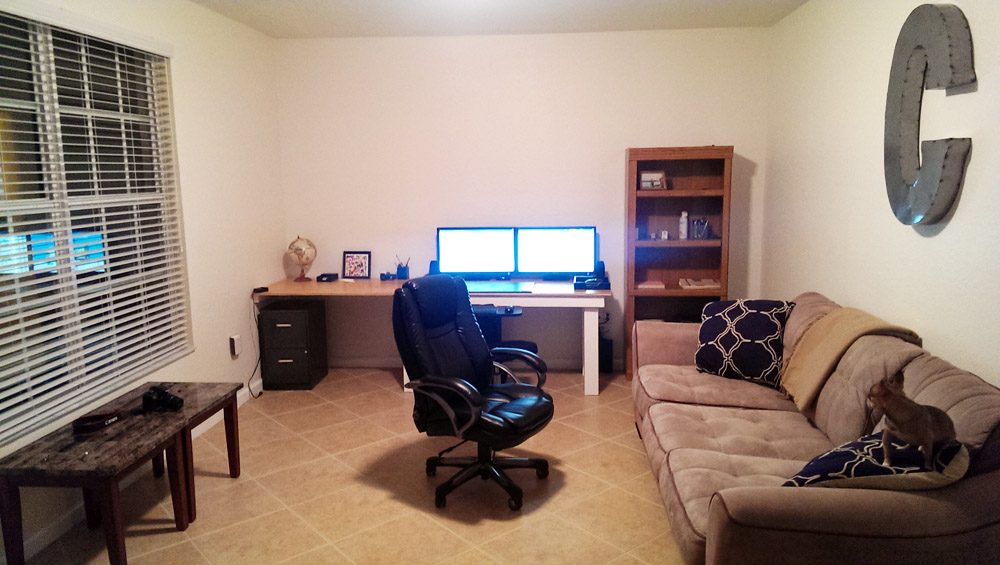 I built my computer last year, it is an i7 Haswell with 64Gb of Ram and a slew of SSD's and Video cards. I used to have a Linux server in-house but with cloud VPS's getting so cheap I just use Digital Ocean.
I feel very blessed to have such an awesome setup. I remember hacking away at a 12″ netbook in a dirty old apartment less than 10 years ago. Life is good!