Hello my friends. I'd like to ask you a very short and simple question:
Would you install a website addon, extension, or plugin that embeds an image and do-follow link to someone else's website at the top of your website contained within a call to action?
My official answer: hell-to-the-no! Anytime I see a plugin that attempts to add a link on my website huge red flags go up.
1000's of people are using these "call to action" bars at the top of their sites to "drive traffic" but lets face it: the bulk of the traffic they are driving is to the plugin makers website.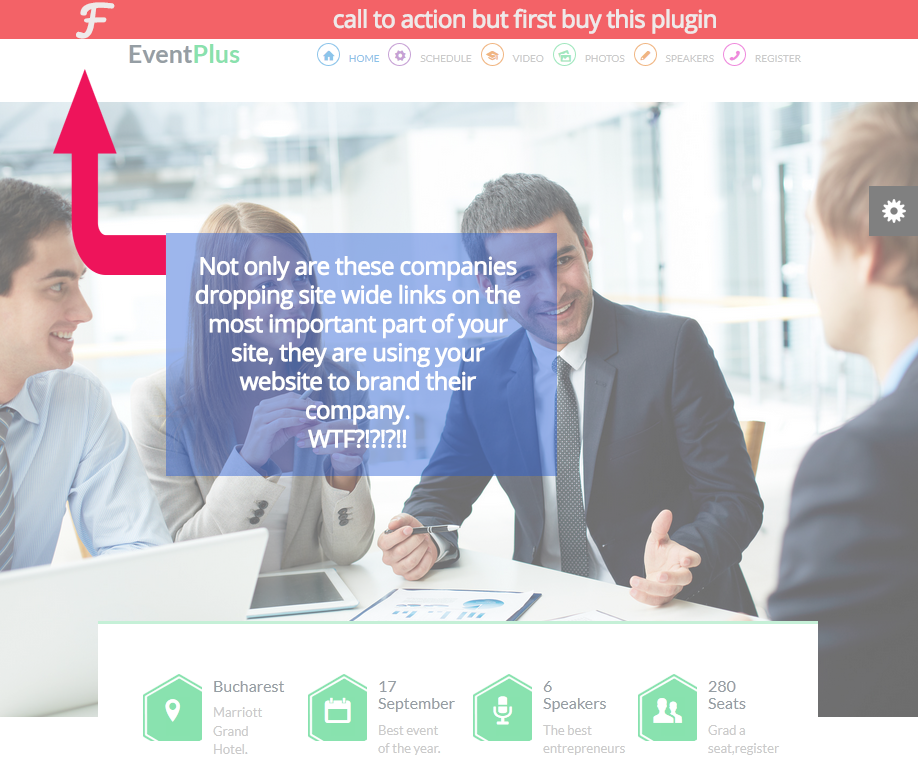 Lets forget the fact that they are adding a do-follow link site-wide to every websites they are installed on. I won't knock that hustle. The amount of PR juice leaking out isn't good either.
I'm sure if website owners were aware that these "bars" were leaking juice and driving traffic AWAY from their sites they would think again about having these addons installed on their websites.
My last question: why don't webmasters just throw a few lines of code together and throw a <div> on the top of their sites? Any decent developer could throw something together in 15 minutes or less.
On top of that you could just add a tracking pixel or a piece of GA code and have yourself a nice looking CTA bar.