For the longest time I've wanted to build an online eCommerce brand. I've spent the last 5 or so years building them for my clients, and have always had the itch to build one myself. I've gone back and forth about doing this for a while, and decided to drop the hammer last month. I wanted to do the case study to kind of provide public accountability for myself, and possibly help others. It'll also be good to show folks how to actually make money online, without having to buy a course etc. I know this will be a successful case study, I just don't know if it will end up making $50 / week or $5000 🙂 Only time will tell.
Choosing The Niche
Since I'm building a brand, I want to build something that I'm passionate about, and something I'm knowledgeable about (other than SEO and online marketing). So I'm choosing Android chargers.
Why Android Chargers?
This is a huge niche, and half the world has an Android phone. Everyone is always in need of a new charger, and no one ever knows which one to get. The goal is to create a website for consumers to learn about Android chargers, and make an educated decision based on this information.
I don't know how it happened, but I'm a "charger nerd." I am constantly buying, testing, and analyzing new chargers and cables that come on the market. I'm a huge techie, I build all of my own PC's and am constantly staying up to date on the latest technologies and devices.
Goals
Short Term Goals
help people learn about chargers and make educated buying decisions. This will manifest when we start getting sales, reviews, and feedback.
earn income via affiliate earnings through Amazon. Obviously this part is important.
partner with other expert(s) within the industry. Know anyone?
develop an established brand that I'm proud of
launch a giveaway
Long Term Goals
to partner with a manufacturer in some way shape or form
become an authority within this niche
find another monetization method other than affiliate earnings, such as drop shipping
create web app or "smart form" to help people find the right charger
I am also not going to start officially tracking "revenue" until I start getting around 50 daily visitors to the website, I just don't see the point in focusing on money until I build something I'm happy with.
Milestones
Here are the milestones I'd like to initially hit:
50 daily unique visitors
(I will not track revenue until I hit a minimum of 50 organic daily visits)
10 email subscribers
contest / giveaway completion
Obstacles
I have a few small hurdles, nothing major:
Why would someone buy from me as opposed to X established brand?
Convincing the general public this is an established brand
Like most folks, I don't have enough time in the day. In addition to running a busy agency, I have an active family life
I've never monetized with Amazon, so that's somewhat of a question mark
Other than that, I feel pretty confident. While I despise the "guru" persona and do not consider myself one, I do hope to be able to offer a truly transparent case study that shows just how much work it takes to make money online.
Domain and Framework / Stack
I purchased buyandroidchargers.com on February 17, 2017. It is easy to remember and spell, it is memorable, and it was available. Also if I have to change it because of a TM dispute or something it will be easy to change. I was considering using a dropped or expired domain, but I really don't want to start off that way. I did consider the EMD aspect of this but really I just wanted something that was really easy to remember. When someone needs an Android charger I don't want it extremely easy to remember.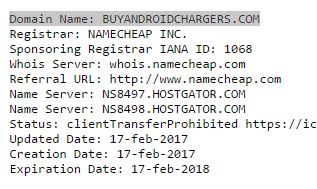 I'm going to be using the following stack:
LAMP
WordPress
WooCommerce
HostGator (for now)
Various other WordPress plugins
I work on WordPress and WooCommerce literally all day every day, so I know the ins and outs of the framework. I've also worked on a handful of websites that worked with Amazon, so I have a nice head start in that regard. When the site gets to the point where it is getting multiple concurrent users I'll upgrade the hosting to a VPS and start thinking about a CDN or something.
I added some basic security to the site without going too overboard. I'm still up in the air about whether or not I need SSL, perhaps someone can weigh in on this?
Logo and Branding
I wanted a logo that had a physical representation of the average product I'll be selling and dealing with. The logo looks good horizontally, vertically, and can be reversed to fit on a light, dark, or transparent color scheme. I made the logo in Photoshop in about 30 minutes. I free-hand "drew" the logo portion.

I scooped up social profiles for Facebook, Twitter, Instagram, and Google Plus. Those are really the only social channels I think will do well.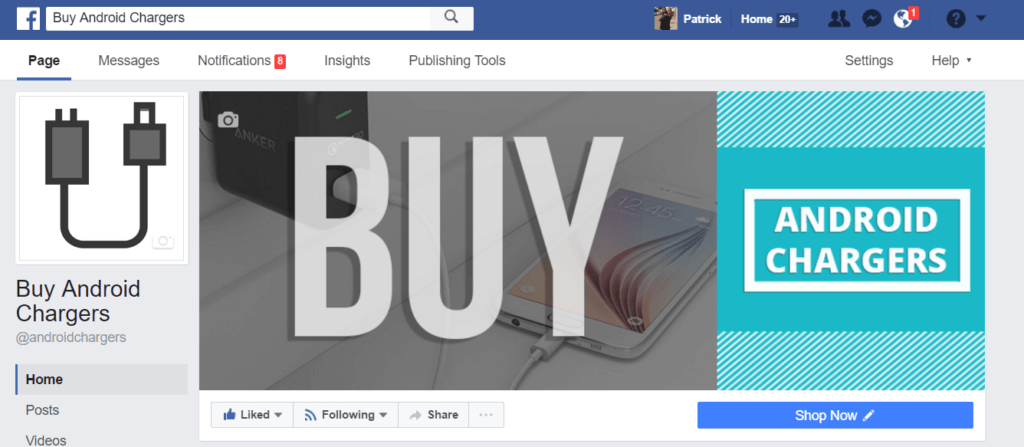 For colors, I kind of cheated. Since I really liked the default color scheme of the theme I was using, I just kept it. It was 99% similar to what I already wanted, so I just kept it.
The font I am using is Montserrat (heading and menu) and Open Sans (body). Tried and tested.
Amazon Associates (I need advice on this)
While I've been an affiliate for a long time, I've never made money with Amazon. I do have an Amazon Associates account, and they approved the website…for now anyway.
I am however, very fearful of compliance. I've read through all of the terms of service but have been hearing so many horror stories I'm worried they are going to ban me or something. A few things I've learned in my initial research:
the site has to primarily be unique content
no cloaking of links (I did not know this)
no direct paid ads (I did not know this)
no using of Amazon logos etc except provided "buy now" buttons etc
affiliate notice / privacy etc
mentioning price (I did not know this)
quoting reviews (I did not know this)
mentioning "Amazon" in certain ways?
The cloaking of links part really shocked me, I see Amazon affiliate sites all the time and I could have sworn practically all of them have cloaked links. Not mentioning of price is also going to be a huge pain in the ass. I do believe you are allowed to do it if you request the price via API, but I need to do more research on that.
Either way, I'm going to keep reading in order to remain in compliance.
I'm also aware that they made some recent changes to their payout i.e. dropped the % in many categories, but that doesn't really matter much to me since I have nothing to compare to.
Fall Back Plan
Again, my goal is to be in full compliance with Amazon Associates. I don't want to do anything to violate their terms so if anyone sees anything I missed, please let me know!
If I do run into problems, I've heard there is an appeal form, so that is good. If I do somehow get permabanned I'm going to continue to build this brand, and figure out another monetization method for the site. Perhaps someone can give me some ideas on this?
Content
I've devised a content architecture that I really think will be the core of our brand. For the most part, I'm going to focus on large scale comparisons. Obviously I'll be doing reviews on chargers that I personally purchase and test. I do have a background in electronics, testing, USB standards, etc but I do fall short in the electric department. For instance I'm good with amps and voltage but beyond that it gets a bit hairy.
The great thing is, this industry has some really, really cool products that are extremely popular right now. For instance right now everyone is scrambling looking for Nintendo Switch chargers (although not "Android") there is an almost endless supply of content ideas. I'll admit, it will be nice to get a break from blogging about SEO for a minute :).
I'd like to commit to 1 "BIG" post per month (probably a comparison) and 1-2 smaller review type posts per week.
Being that this is much of a hobby as it is a case study, I won't be outsourcing any of the content. I am open to guest posts, reviews etc, but only from like minded folks that are also passionate about Android chargers and accessories.  I'll also accept photos or short reviews from 3rd parties.
I also really want to do a giveaway. I have a few ideas in mind but am looking for suggestions. Ultimately I'll be giving away a bunch of products, in exchange for some sort of contest. Perhaps I'll make a contents to create the best idea for a contest?
Eventually I'd like to create some sort of "web app" that helps people choose the "right" charger. For instance, some folks want a charger with a ton of ports, others want fast chargers, others just want the cheapest charger they can get that won't fry their phone.
Product Selection
I will only sell products that I have either personally tested, or extensively researched. In short, I will only sell things that I would personally buy, or recommend to a friend or family member. I will not sell crap just for the sake of making a dollar. I already have a "friendly" relationship with a few of the brands I'm selling, and I plan on reaching out to them once the site gets some momentum and gets some sales under its belt.
Social Media
I started off with a budget to promote an initial following and get my "likes" up. I also boosted a few posts to get the ball rolling. I don't really want to use paid promotion as of yet, but I am going to have to initially if I want to attract likes, links, and followers. I am doing the same for Facebook and Instagram.

So that at least gives the illusion we are popular 🙂 I also had one of my VA's do a mass invite of all my friends / family and from a few pages I own. This is a great way to get the ball rolling on a new brand.
[mc4wp_form id="15678″]
If you want updates to this case study, I suggest you sign up above. If I get a good handful of subscribers I'll include some of the tactics I didn't have time to blog about.
My goal is to do an update at least once per week, even if it is a few paragraphs I will do my best to do updates.