New year, new calendar…literally. Not sure how many of you have seen the type of calendar where you have all months on one page, but its really cool. It gives you a nice birds eye view of the entire year. Its great for planning vacations, holidays, stuff for kids, etc. I did one of these in 2015 for my wife and we really enjoyed it, its also good if you stick to using pencil on the calendar.
I kept the design the same, but this year I really cleaned up the margins and white space. I also changed the font to Lato, which I think is a lot more readable and looks really nice.
Here is a shot of the design mode view from Photoshop CC: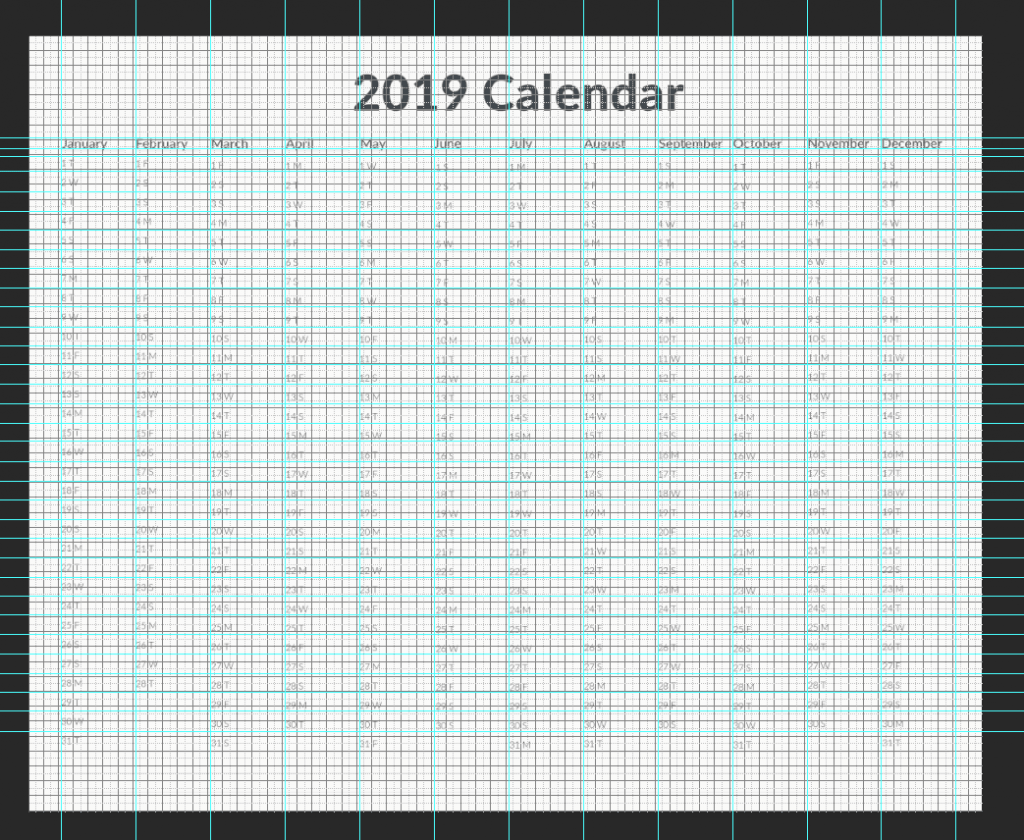 Its always difficult to get spacing perfect, but I think I got it really close.
Here is a more unobstructed view: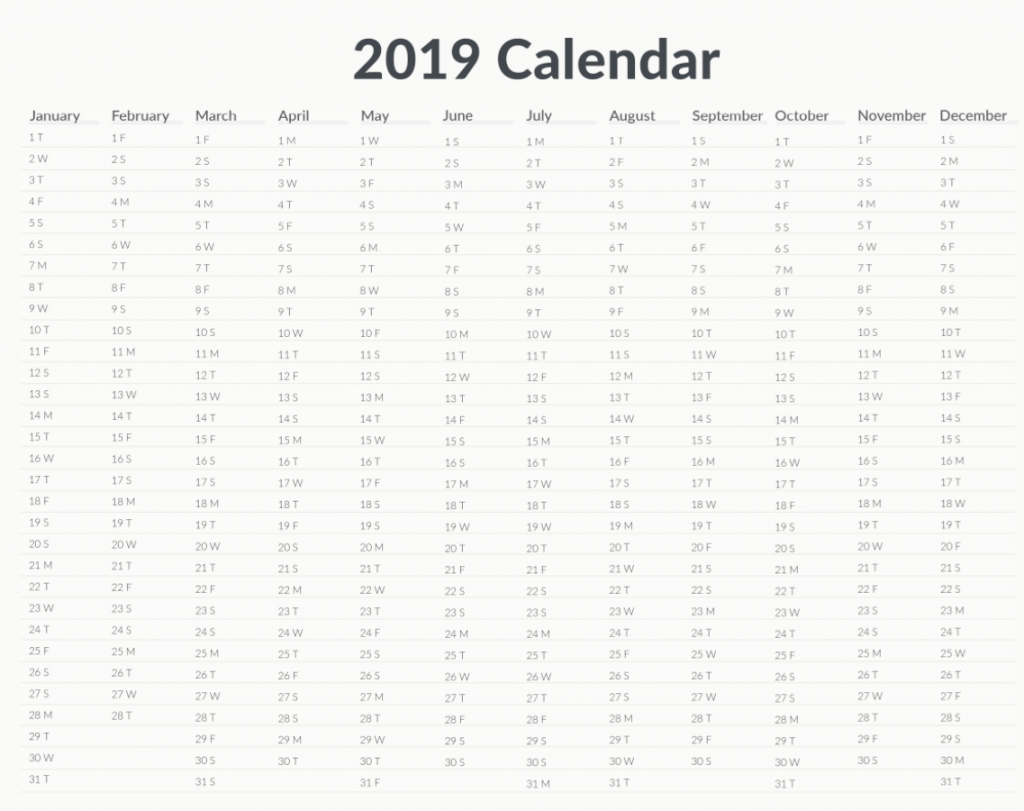 Being that I had the old file from 2015, this only took about 20 minutes to change all the days, clean things up and change the font. I chose a beige-ish color for the background color #fafaf9 and #282828 for the font, I think it contrasts nicely.
If you'd like to download the PSD for print, here you go.
That's it! If you enjoyed this post, consider sharing it on the social media channel of your choice, or linking to me 🙂