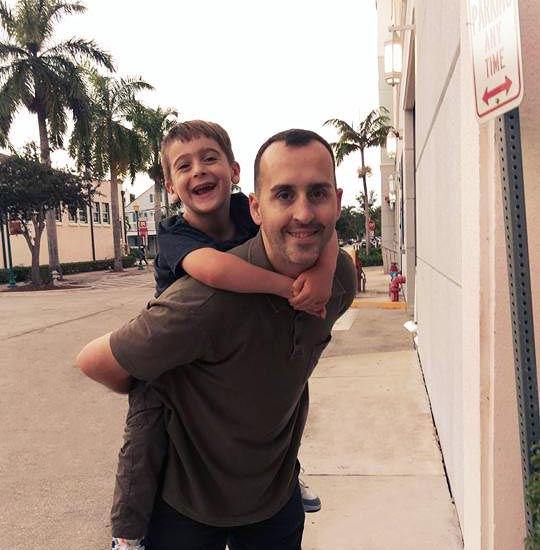 I'm an internet marketer by profession, and have been self-employed as an SEO since 2009. Past accomplishments include US Navy veteran of the USS Boxer also studied Computer Science at McCann School of Business in Pottsville, PA.
I moved to Florida in 2005 and founded a glass company during Hurricane Wilma which I kept open for about a year or so. After that I picked back up on web development and started getting into affiliate marketing and search engine optimization.
My Book: Learn On-Page SEO
In 2016 I published my first book titled "Learn SEO: An On-Page SEO Tutorial." It was a huge learning experience and definitely gave me a lot more respect for people in the publishing industry. I made so many mistakes and there was a lot I would have changed, but it came out really well. You can get the paperback or the Ebook version from Amazon.
Work and Business
In 2009 I founded an SEO company called Elite Strategies. Within a year we had a solid client base, great staff, and was generating our own leads. I manage the day to day operations of our company including all technical aspects.
In 2014 I co-founded All Hands Hosting, a company built based on the fact that I've been hosting small businesses for almost 10 years and "why not."
I've developed a number of apps and websites including an app for SEO's to use JSON-LD markup, an SEO Intranet, and an active list of Shark Tank contestants and their websites. I've also developed a number of other tools that we use in-house at our agency.
SEO Blogging
I blog because I love it. I blog about SEO and most of my rants are done right here. I also blog on our company SEO blog. I maintain a very popular SEO blog at our company as well. I've guest posted on many different sites including Moz, Search Wilderness, SerpWoo and Inbound.org.
I do not blog just to blog. I write about things that truly interest me, and things that I think matter. I try not to write about things that have already been written about.
Personal

I have an awesome wife who I met here in Florida and we have a beautiful son who is now 5 years old. My wife Jacquie joined our company after she left her job as a marketing director to come join the family business. She comes from a marketing background and has represented some very large brands in NYC, LA and Miami.
My hobbies include hanging out with my wife and kids, computers, food, fitness, woodworking, electronics, photography, nutrition and design.
I'm just a normal guy that gets to do what he loves for a living.  I really couldn't ask for more.
If you are interested in contacting me, please do so!